You've seen our raucous party crowds, our calldowns and skits. You've heard our, uh, interesting takes on classic songs you've known for decades. And you've probably had the shots we've ordered from the bar for the entire club.
With all that in mind, can Dueling Pianos Road Show be the answer for your corporate entertainment needs?
Verizon knows. The United Way knows. The NFL's Denver Broncos know.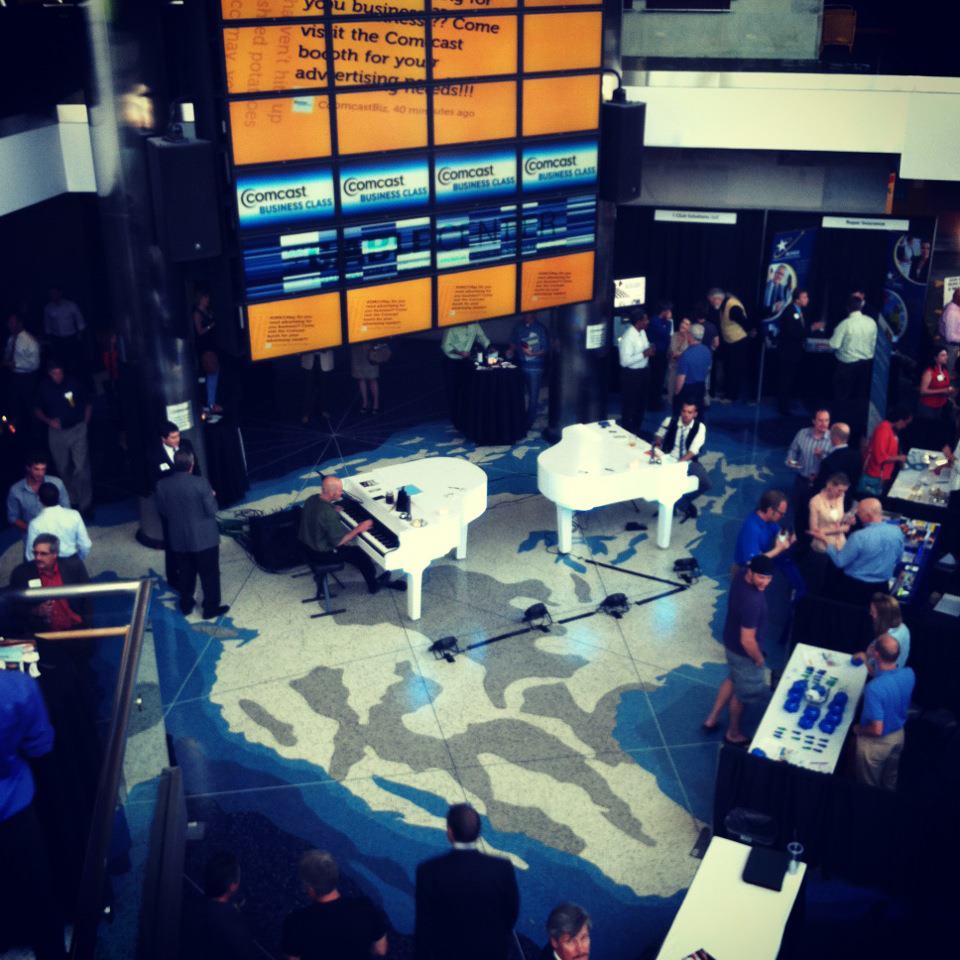 The answer, as these and other companies have already learned, is a resounding YES!