You've seen our raucous party crowds, our calldowns and skits. You've heard our, uh, interesting takes on classic songs you've known for decades. And you've probably had the shots we've ordered from the bar for the entire club.
With all that in mind, can Dueling Pianos Road Show be the answer for your corporate entertainment needs?
Verizon knows. The United Way knows. The NFL's Denver Broncos know.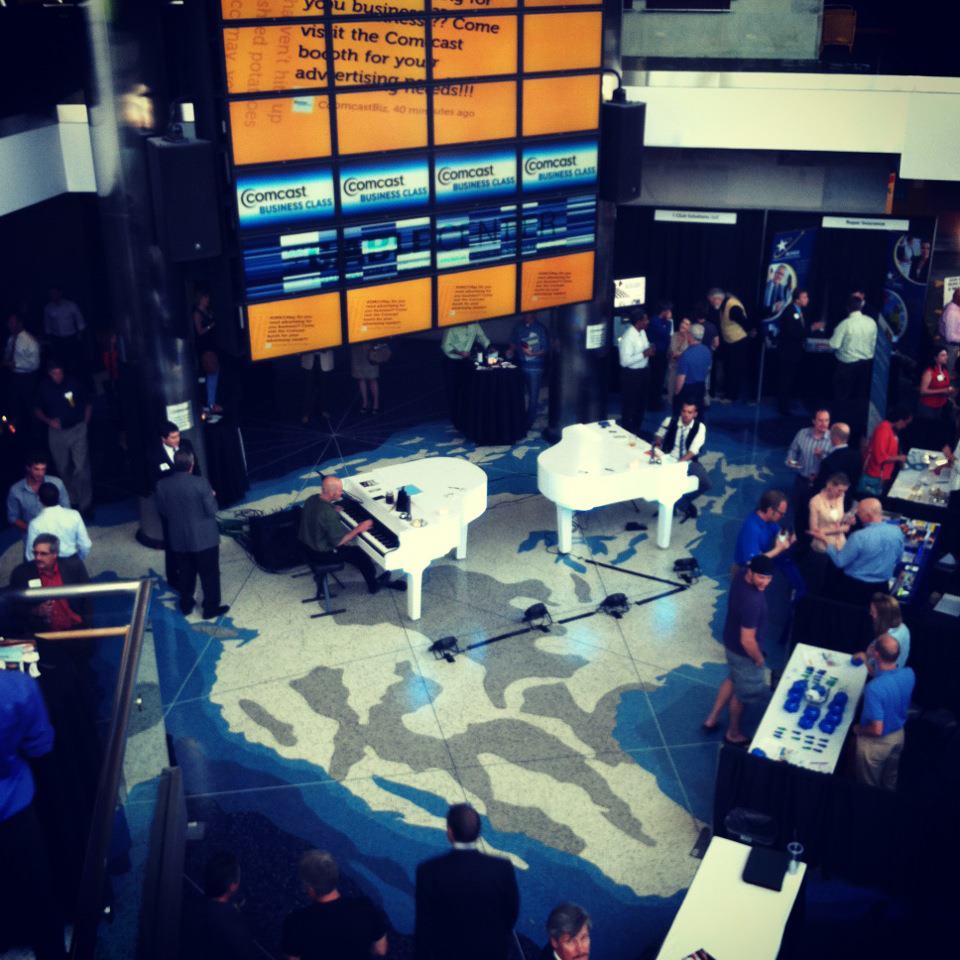 The answer, as these and other companies have already learned, is a resounding YES!
The difference between hiring the same old DJ or cover band, and hiring the all-interactive, 100%-controlled-by-you Dueling Pianos Road Show is just that. It's YOUR show. From the big things — song selection, skit selection, age appropriateness — to the little things — having your company's logo printed on all the request slips — every show is a custom show, built around your needs and the needs of your customers and clients.
We can even present packages the likes of which you've never seen, including our industry-exclusive Four Grands Eight Hands show and our awesome glow-in-the-dark Keytar Heroes package.
Why do our return clients — some of whom have been booking us for 10+ years — keep calling? We hear all sorts of answers to that question, ranging from "we've never had an event that was so successful," to "Sam the manager is just SO good looking," to "providing lights, sound and full production means I can focus on the little things at my event and know that entertainment is 100% covered."
Want to do something different this year? Want to do something that won't have your employees or special guests heading for the exits the minute dessert is over? Send all the pertinent details to us HERE.