Our company founder Caz Bzdek established the Actual Talent Entertainment Foundation in 2002 as a non-profit charitable organization to coordinate support for numerous national and local philanthropic groups. The Actual Talent Entertainment Foundation supports the communities in which Actual Talent Entertainment operates by partnering with selected charities.
Across the United States, Actual Talent Entertainment Group gives back to the communities that our services serve. We concentrate our support with selected organizations in order to make the greatest impact. Actual Talent Entertainment Group and The Actual Talent Entertainment Foundation are extremely proud of the successful relationships we have built with our charitable partners.
The Actual Talent Entertainment Foundation has committed our budget and resources with existing partners. As a result, we are not approving any new grant requests and additional requests for services are declined.
Actual Talent Entertainment Foundation Mission Statement
The Actual Talent Entertainment Foundation is committed to improve the quality of life in the communities in which we operate by providing funds and other resources to aid the initiatives of national and local charitable entities dedicated to the assistance of persons affected by economic, social, physical or educational disadvantage with a special focus on the geriatric population.
Community Involvement
Lending a helping hand has long been a part of the showmanship spirit at Actual Talent Entertainment. Through Actual Talent Entertainment DJ services, Dueling Pianos of Colorado and our Founder Caz Bzdek, you can trace the roots of our philanthropy back to the very beginning of the company in 1988.
Actual Talent Entertainment is very proud of our multi-faceted involvement in community service and our industry-leading philanthropic efforts. Our employees are very active in their local communities and so is our company. Actual Talent Entertainment Group is committed to public service and to maintain our long history of good citizenship.
National Charitable Partners
The Actual Talent Entertainment Foundation is proud to support numerous national organizations which have a multiplier effect by benefiting national and local groups across the country.
Some of our national partners include:
Volunteers of America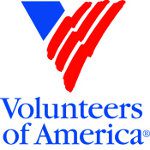 Volunteers of America seeks to identify and serve the basic needs of the most vulnerable individuals and families in the communities we serve.
Volunteers of America is a faith-based human service nonprofit organization. With compassionate care that touches mind, body, heart and spirit, our highly effective programs help seniors, adults, youth and children reach for their full potential.
As part of one of the nation's largest human services organizations serving nearly 2 million people across the country every year, we see the potential in everyone and help them accomplish more than they ever thought possible.
Caz and crew-

Great job at the Botanic Gardens event last week; meant to get to you earlier and let you know how fantastic it all went. Very generous of you and your entertainers to donate all of your tips that you all received for song requests back, to our foundation. Folks will be talking about this for a long time.

Hope we can work together again soon. Linda Dee says hello.

Best regards,

Jim White
VOA
Concerts for Kids - Connecting Our Community & Children Through Music

Concerts For Kids is a Denver based not-for-profit Foundation raising funds for and awareness of local children's charities. Christie and Walter Isenberg created the organization in 2004, with the vision of enriching the lives of children by supporting efforts in the areas of healthcare and education.Today Concerts For Kids helps to support more than 30 child-focused organizations annually through its multiple fundraising events and community service projects.
Boys & Girls Clubs of America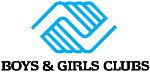 Boys & Girls Clubs of America seeks to enable all young people, especially those who need us most, to reach their full potential as productive, caring, responsible citizens. Boys & Girls Clubs provide a safe place to learn and grow ongoing relationships with caring, adult professionals, life-enhancing programs and character development experiences, by enhancing hope and opportunity.
Variety – The Children's Charity

Variety – The Children's Charity, known as the "Heart of Show Business," is a multi-million dollar philanthropic organization with 30 chapters throughout the United States. Starting with a small baby left on the doorsteps of a movie theater in 1928, Variety has continued to reach out to children in need. Today, through the efforts of enthusiastic volunteers and generous corporate contributors, many of whom hail from the entertainment business, Variety remains true to its heritage by bringing children real, tangible help.
Actual Talent Entertainment Group founded the North-Eastern Colorado chapter of Variety in 2001. The Actual Talent Entertainment Foundation and Actual Talent Entertainment Group continue to play an important role in the Variety of North-Eastern Colorado and many Variety chapters across the country.
American Red Cross

The American Red Cross not only offers domestic disaster relief but also services in five other areas: community services that help the needy; support and comfort for military members and their families; the collection, processing and distribution of lifesaving blood and blood products; educational programs that promote health and safety; and international relief and development programs. It is the American Red Cross who helps to mobilize volunteers to help their neighbors across the street, across the country and across the world – in times of emergencies.
Make-A-Wish Foundation®

The Make-A-Wish Foundation® was founded in 1980 when a little boy, diagnosed with leukemia, realized his wish to become a police officer. A US Customs Officers pulled together a team of people to help make this dream come true. Since those beginnings, the Make-A-Wish Foundation® has enriched the lives of more than 168,000 children with life-threatening medical conditions around the world.